Invited 3
Use of Graphing Calculators in Teaching, Learning and Assessment in the Pre-University Mathematics Curriculum in Singapore
Dr. Ng Wee Leng
National Institute of Education
Nanyang Technological University, Singapore
Abstract
This presentation will provide an account of how graphing calculators have become part of teaching, learning and assessment in school mathematics in Singapore. Critical issues associated with effective implementation of graphing calculators into the Singapore mathematics curriculum will be discussed and examples of how graphing calculators have been used, in the context of Singapore, in the teaching and learning process, and in examinations will be given.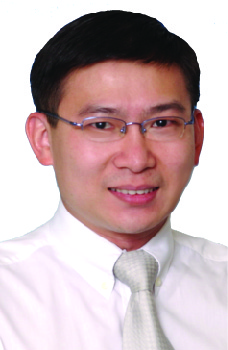 Dr. Ng Wee Leng
National Institute of Education
Nanyang Technological University, Singapore
Ng Wee Leng is a senior lecturer at the National Institute of Education, Nanyang Technological University (NTU). He holds a Bachelor of Science (Honours) degree, a Master of Education degree, a Master of Science degree, and a Doctor of Philosophy degree in mathematics. Prior to joining NTU, Dr Ng was an Assistant Director at the Ministry of Education, Singapore.
Ng is a very experienced teacher educator whose main research interest is the use of technology in mathematics education. He has been the recipient of several research grants and had played a pivotal role in training teachers in the use of graphing calculators in teaching and learning mathematics when the Education Ministry of Singapore implemented a graphing calculator-integrated pre-university mathematics curriculum in 2006. He has published eight books, four of which are on handheld technology, and many research articles, and has been invited to deliver keynote or plenary lectures at international conferences in Brazil, China, Japan, Malaysia, Taiwan and Thailand.