MathTech 2022 Hybrid Conference
One Gathering with Two Experiences
The International Conference on Mathematical Sciences and Technology 2022 (MathTech 2022) is the third biennial conference organised by the School of Mathematical Sciences, Universiti Sains Malaysia (USM).
Following the success of MathTech 2018 and the virtual MathTech 2020, this year's highly anticipated, hybrid conference, MathTech 2022 will be held on 13-15 September 2022 with the theme "Navigating the Everchanging Norm with Mathematics & Technology". MathTech 2022 will be a podium to demonstrate research and innovation, deliberate on the global uncertainty and how to navigate the still-unfolding norm particularly with Mathematics & Technology.
Considering the uncertainty of the global pandemic situation, MathTech 2022 will be a hybrid conference. The scientific sessions will be conducted through an online platform.In-person attendees can enjoy the conference with the facilities provided at the School of Mathematical Sciences, USM, Penang, Malaysia while observing the strict Standard Operating Procedures (SOP). For those who wish to participate virtually (or wish to reduce the carbon footprint 😊) you may actively engage in this conference through an online platform.
As previously, the main aim of MathTech is to exhibit the integration of technology in mathematical research and mathematics education, by providing opportunities to academics, researchers, educators, and students along with industries and commercial enterprises, to share and exchange ground-breaking knowledge and experiences.
MathTech 2022 will consist of plenary and invited talks by renowned mathematicians, paper presentations, workshops and poster presentations. Among the scope of MathTech 2022 are Pure Mathematics, Applied Mathematics, Mathematics Education, Operations Research, Statistics, Financial Mathematics, Mathematics & Technology. All papers presented at MathTech 2022 will be peer-reviewed and considered for publication in prominent conference proceedings series. Selected manuscripts will be invited for submission in Indexed Journals. All these with NO additional cost!
We believe that MathTech 2022 will drive and capture engagement across in-person and online attendees.
We look forward to seeing you in MathTech 2022!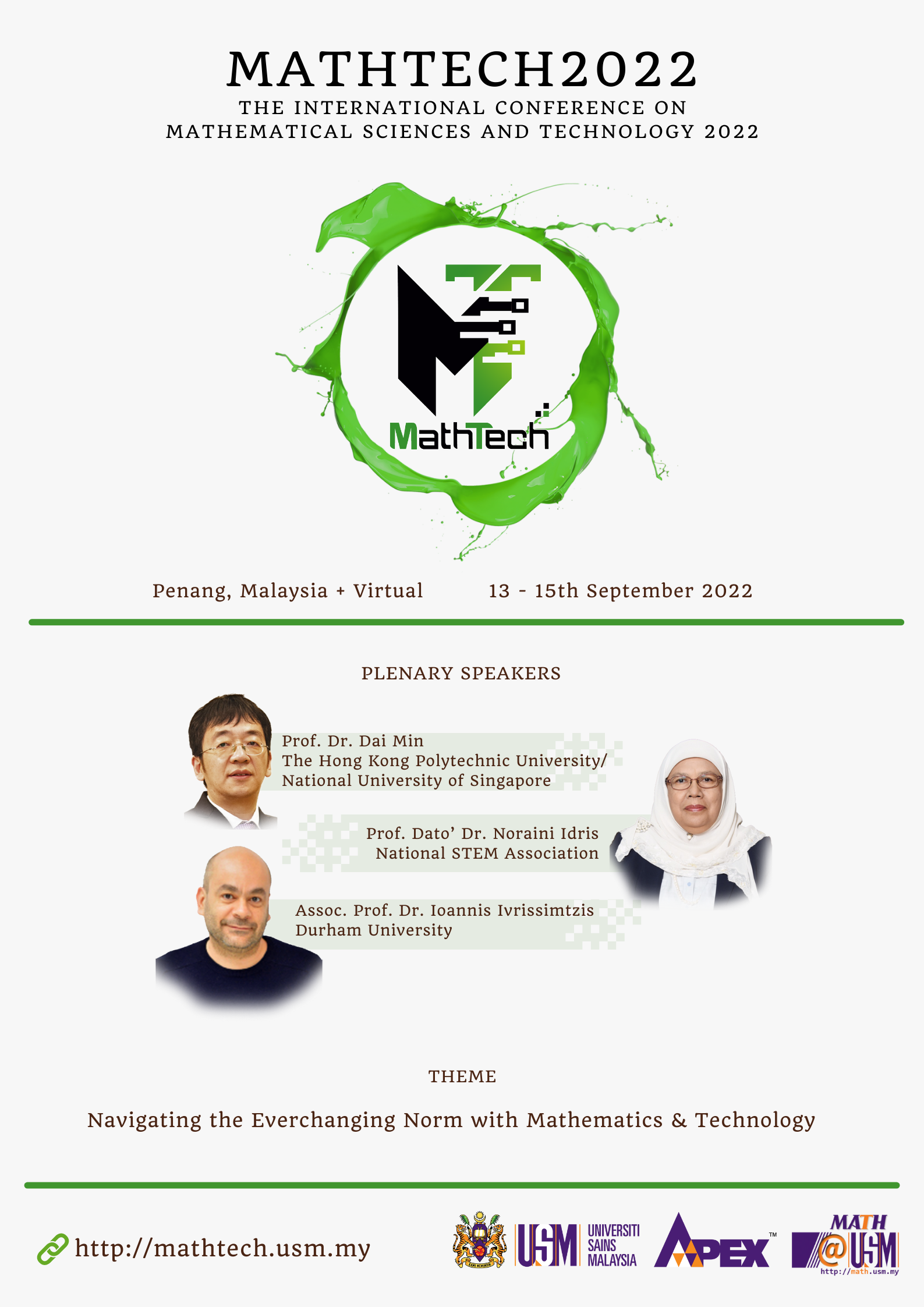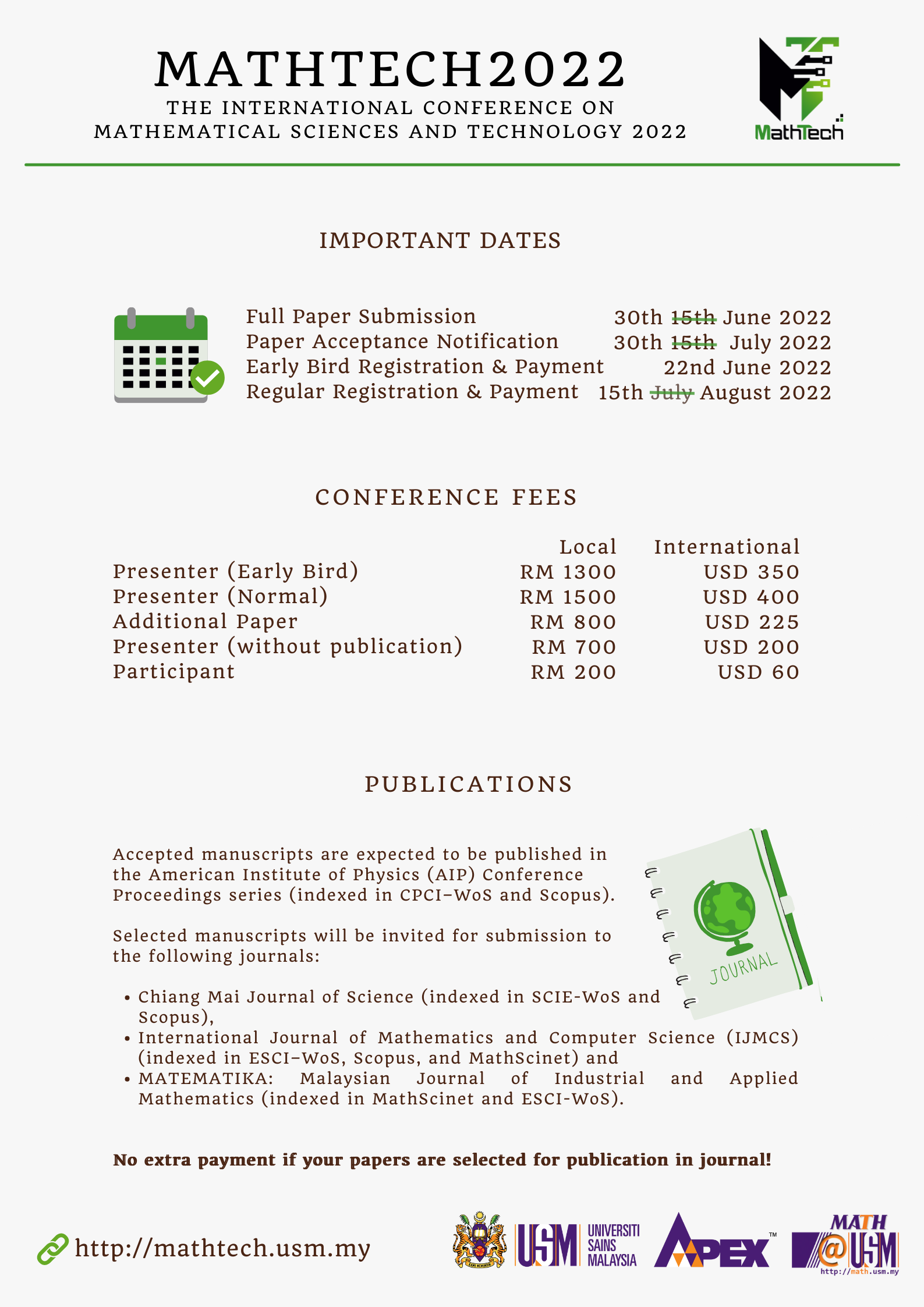 Remark
MathTech 2022 committee will continuously monitor the situation of Covid-19 pandemic, particularly with regards to conference gatherings. We will keep everyone updated on the policies regarding mass gathering and SOP drawn by the authorities from time to time.
MathTech 2022 Mailing List: We are updating this website frequently. If you wish to get reminders whenever there are any important updates, please drop your email here.